Without health, the world is seriously hampered in its race to achieve the 2030 Agenda for Sustainable Development and its 17 goals. The recently opened 78th session of the United Nations General Assembly aims to change that.
On the agenda is a new global strategy to prevent, prepare for and respond to future pandemics, building on the hard lessons learned from the COVID-19 pandemic in 2020. International agreements are also in the works to combat the global tuberculosis epidemic and promote health. universal. Coverage for everyone.
"We live in a world with many competing priorities, but we must maintain the focus of world leaders on health as the foundation of sustainable development," said World Health Organization (WHO) Director-General Tedros Adhanom Ghebreyesus.
Below are the five most important things to know about the 78 UNGA health ministerial meetings:
1. The new pandemic agreement goes beyond COVID-19
A man receives his second dose of the COVID-19 vaccine during a vaccination campaign in Rajasthan, India (file photo).
Long before the COVID-19 pandemic paralyzed the world, the United Nations health agency was developing innovative ways to manage global outbreaks of deadly diseases and viruses. Just a few months before the global lockdown due to the novel coronavirus in March 2020, the WHO was discussing an international strategy. A new agreement on pandemics is being presented to the world today at the 78th United Nations General Assembly.
As nations around the world have painfully learned, no country is safe from a deadly, fast-spreading virus that is pushing health systems to the limit, killing more than 6 million people and setting back development progress for several decades.
Looking ahead, the goal is to make the world safer by protecting it from global epidemics and building effective response plans for current and future generations.
The nations negotiated a draft declaration that world leaders are expected to adopt at a high-level meeting on September 22.
2. Healthcare for all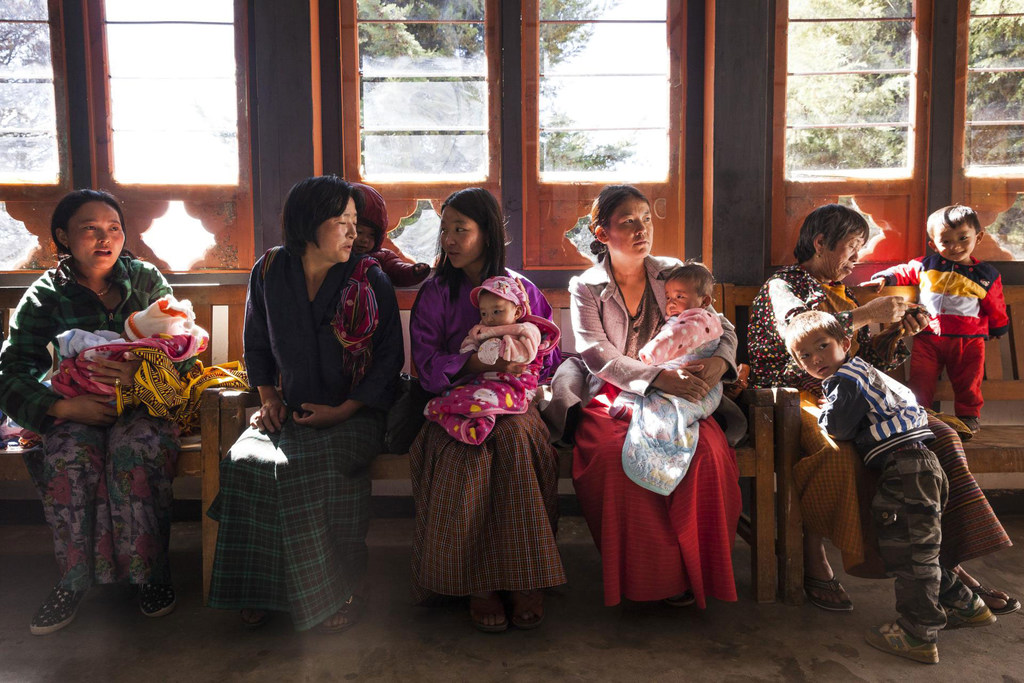 Mothers and their babies wait to see UN-supported health workers in Bhutan.
Many countries with the most advanced healthcare systems have been caught off guard by COVID-19 due to their historic lack of investment in primary health care, according to the head of the WHO.
On September 21, ministers will gather at United Nations headquarters for a high-level meeting on universal health coverage.
Reviewing a series of Sustainable Development Goals (SDGs), the WHO chief said it made sense to provide universal health coverage.
He said that strong primary health care (goal 3) requires long-term investment in health and care workers, and particularly in decent working conditions (goal 8). Furthermore, investment in education (Goal 4) must be tailored to jobs and careers, with adequate salaries and incentives, he added.
Given that two-thirds of the world's health and care workforce are women, it highlighted that investments in the health and care workforce can also promote gender equality (Goal 5).
The draft political declaration expected to be adopted Thursday points to one main outcome: a healthier population.
3. SDG 3 Health Clinic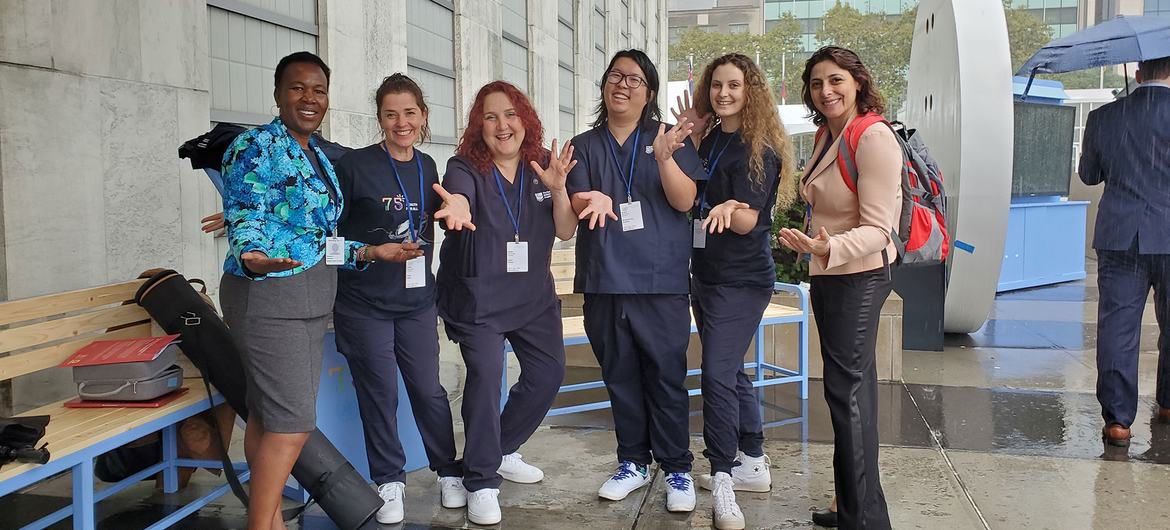 The Global Scrubs Choir from the Royal Melbourne Hospital in Australia performs at the SDG 3 health clinic at UN Headquarters.
As diplomats debate global challenges at UN headquarters, UN health agency WHO has established the SDG 3 walk-in health clinic.
The Global Scrubs choir, made up of frontline staff from the Royal Melbourne Hospital, performs live at the WHO-run SDG 3 health clinic during the high-level week of the 78th session of the United Nations General Assembly.
Visitors can sit on a friendship bench and explain to clinic staff why mental health is important to them. After all, health is not just the absence of disease or illness, but a state of complete physical, mental and social well-being.
Do you want music therapy? The Global Scrubs Choir will perform daily from 8:00 a.m. to 8:45 a.m.
4. Make history with a tuberculosis epidemic that has already lasted 30 years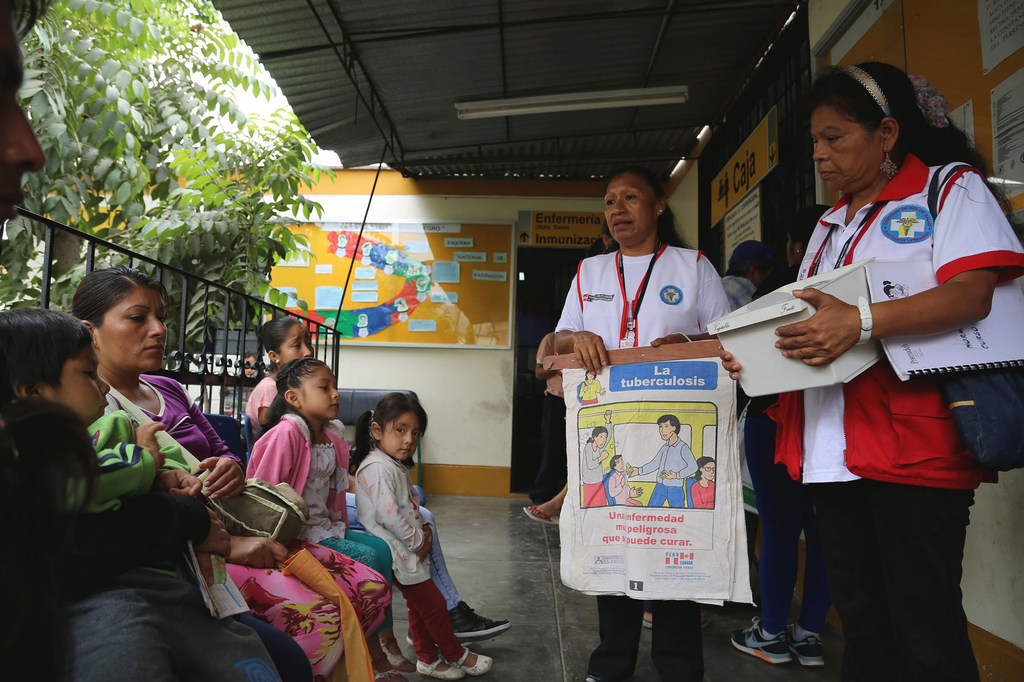 Patients at a health center in Peru receive advice on how to avoid contracting tuberculosis.
A high-level dialogue to be held on September 22 aims to intensify global efforts to finally end a decades-long tuberculosis (TB) epidemic that remains a leading cause of death worldwide.
This preventable and treatable disease disproportionately affects developing countries, and a quarter of the world's population is infected with the bacteria that causes the disease. In 2021, an estimated 10.6 million people contracted tuberculosis and around 1.6 million died from it.
Thirty years after the WHO declared it a global emergency, the epidemic continues to pose a critical challenge in all regions and affects all countries in the world. Every year, millions of people with tuberculosis do not receive quality care, including access to affordable diagnostic tests and treatments, especially in developing countries, according to WHO.
The adoption of the draft political declaration means that nations would commit to taking a series of actions to quickly change this situation.
Find the program and list of speakers expected at the high-level meeting here (in English).
5. Global action plan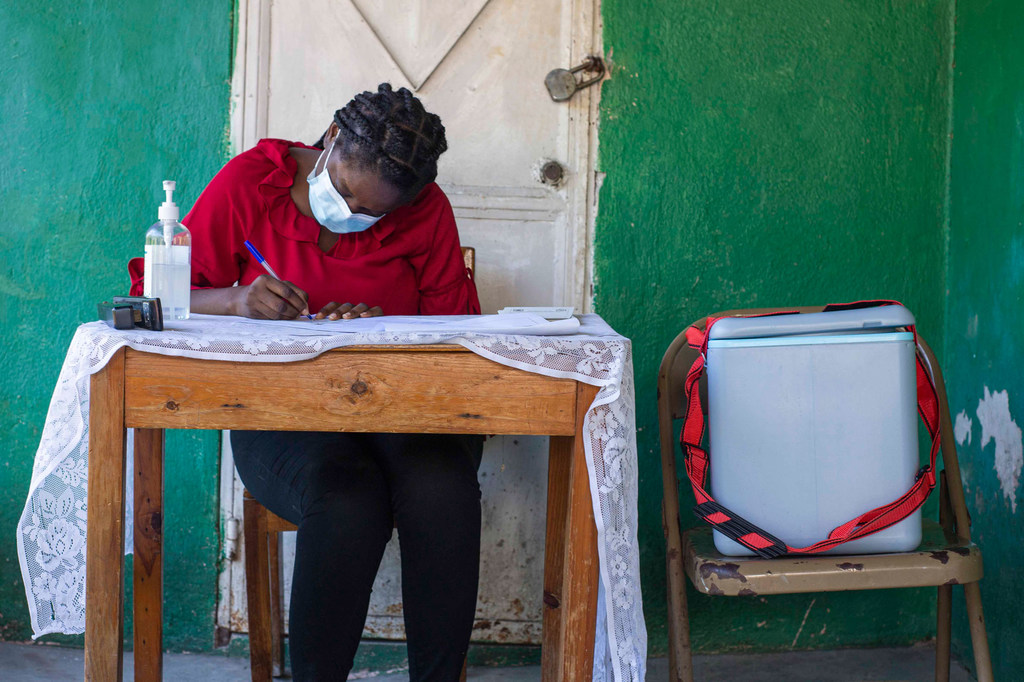 The UN is supporting a cholera vaccination program in vulnerable communities in Haiti.
WHO established the Global Action Plan for Healthy Lives and Well-being for All, also known as SDG 3 GAP, in 2019, which brings together 13 multilateral health, development and humanitarian assistance organizations around the world. Despite the growing challenges posed by the COVID-19 pandemic, they have made hard-earned progress and showcased their successes at the SDG Summit in an effort to help.
The goal is simple: help countries accelerate progress toward the health-related SDGs. Together, they lead joint actions and provide more coordinated and aligned support to countries' own and country-led national plans and strategies.
"In recent years, we have experienced a perfect storm: COVID-19, climate change, conflict and other crises threaten the progress made over the past 20 years," said Peter Sands, Executive Director of the Global Fund. to fight AIDS, tuberculosis and malaria, which is part of the global network.
"We can sustain and even accelerate progress if we work together to address the most acute health challenges and build stronger, more resilient health systems, but it is essential that, in doing so, we address deep and widespread health inequalities between and within countries." they. »
View the 2023 Global Action Plan progress report here.