In an interesting twist to the thorny task of arming Ukraine against Russia, Greece has offered to transfer its S-300 surface-to-air missile (SAM) system to Kyiv/Kyiv – the Patriot advanced capability -3 (PAC-3) as a replacement.
Ukrainian MiG-29 pilot talks about AGM-88 Harm and Shahid-136 UAVs; Explains why countering Iranian drones is difficult
Interestingly, this development comes as the Biden administration is finalizing plans to send Patriot systems to Ukraine following Ukrainian demands and months of flurry in Washington.
Interestingly, the Greeks want to deploy Patriot missiles on the island of Crete. This is the same island over which on August 23 this year a Greek S-300 reportedly "shot down" Turkish F-16 fighters.
Greece is in need of advanced SAM systems amid long-running tensions with Turkey in the eastern Mediterranean over a series of territorial and maritime disputes.
The S-300PMU1 is an export version of the Russian-built S-300P, developed between 1985 and 1989 and first shown at the 1992 Moscow Air Show. It consists of four cylindrical launch canisters with each missile.
Greece originally wanted to keep the S-300 in Cyprus from 1997–1998, but after Turkish objections, Athens kept them on the islands of Crete.
Meanwhile, the MIM-104 Patriot manufactured by Raytheon Technologies is a surface-to-air missile (SAM) platform that can engage aircraft, cruise and ballistic missiles, stray weapons and drones.
A Patriot battery typically consists of six to eight truck-mounted launching systems, each with four launch canisters with one missile. A battery includes a tracking radar, a fire control system, a high-frequency antenna mast, and power generators.
Greek S-300 for Patriot PAC-3 offer
Greek Defense Minister Nikos Panagiotopoulos announced the proposal at a meeting of the country's Ministry of Defense (MoD).
"If the United States installs a Patriot system on the island (Crete) and after it is integrated (and) connected to the national air defense system, the S-300 can be removed. The same process applies to any other Russian-made air defense systems they want to send to Ukraine.
In addition, the Greeks are also set to send their older Tor-M1, OSA-AKM air defense systems and BMP-1 Infantry Fighting Vehicles (IFVs) – all of Russian origin. For the BMP-1, Greece has set the condition of replacing them with German-made Marder IFVs.
It is also in direct contrast to the September 11 denial of Greek Prime Minister Kyriakos Mistosakis, who said that military aid to Ukraine "should not come at the expense of the country's defense." Mistosakis was asked whether Greece would send its armored vehicles, the S-300 platform, to Ukraine.
Turkey accused Greece of locking its F-16 fighters with the latter's Russian-origin S-300 radar in an incident on 23 August. However, Greece denied it was the S-300 and said the tracking was conducted by four of its own F-300s. 16 aircraft.
This was in response to five Turkish F-16s providing unannounced escort to US B-52 bombers passing southwest of it. The Turkish jet escort was without a flight plan, prompting the Greeks to scavenge their F-16s.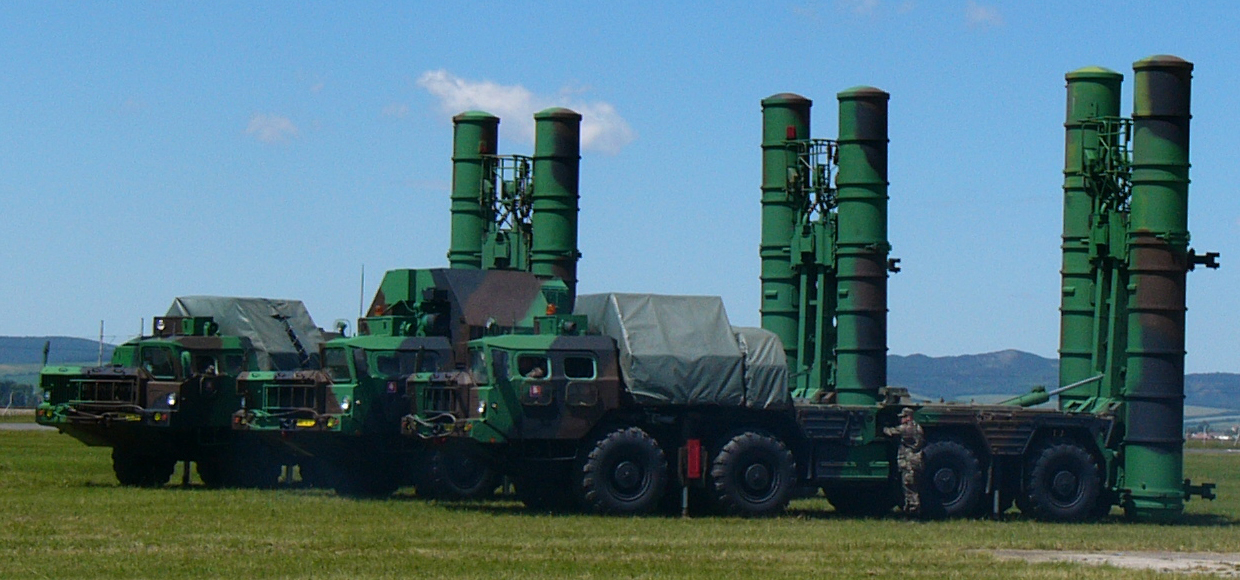 Turkey then said that the hostile "radar lock" came from an S-300 stationed in Crete, which, according to the military bloc's rules, is deemed unsuitable by one North Atlantic Treaty Organization (NATO) to "harass" another NATO nation. Was.
An Al Jazeera report said the F-16s were at an altitude of 3,000 m (10,000 ft) west of the Greek island of Rhodes when the Russian-made S-300's target-tracking radar locked onto it.
Russian response to Patriot missiles for Ukraine
The Kremlin said on Wednesday that US Patriot missile defense systems would be a legitimate target for Russian attacks against Ukraine, if the United States authorizes them to be delivered to support Kiev.
Kremlin spokesman Dmitry Peskov said the Patriots would certainly be Russia's target.
Russia's embassy in Washington said the proposed transfer was provocative and could lead to unforeseen consequences. "Even without providing patriots, the United States is getting deeper and deeper into the struggle for the post-Soviet republic," the mission wrote on its Telegram channel.
Interestingly, Russia had previously promised to target a convoy carrying Western weapons in Ukraine as a "legitimate target" in the war, but never actually did so.
It indicated that it was wary of fighting the US and Europe directly, as the latter were reluctant to engage in war with Russia. Moscow limited itself to attacking Western weapons on the battlefield.
Will Patriot Missiles Help Ukraine?
The immediate effect of Ukraine receiving the Patriots may vary, but will most likely have the same end result – the impossibility of Ukraine being able to take back 20% of its territory from Russia.
Russian cruise missiles can be intercepted, and long-range attacks can even be stopped for a while. The Russian Air Force may also lose some fighters such as the Su-35 or MiG-31BM, depending on where Ukraine places the PAC-3 Patriot missiles. However, the Patriots or additional S-300s may not be able to change the outcome of the war.
Ukraine must choose between using the missiles to protect civilian energy infrastructure that has left half its cities in the dark or the frontline in the Donbas to the east, where Russia is slowly making incremental gains. Either decision will be disastrous, and Kyiv/Kyiv will be defeated on this front.
Tom Caraco, a missile defense expert at the Center for Strategic and International Studies (CSIS), called it a "political gesture of support".
"What we're sending is (just) a battery. It's not going to defend Ukrainian cities. It's going to defend a location somewhere. The defense area of ​​what we're sending is going to be pretty limited," Karako was quoted in an article on Breaking Defense. Therefore, to imagine patriots as a panacea for Ukraine's battlefield crisis is impractical and foolish.